ER-20
About the ER-20
Well-rested people think –and act— better than those who are tired.
Noise stresses people. We therefore believe it is vital to be able to retreat to a quiet place to improve your quality of life, while not cutting yourself off.
This is why we selected the ER-20 as our company giveaway.
There is some fine acoustic workmanship behind the ER-20, and we hope you come to appreciate it as much as we do.
To get best use of Your ER-20, see the below picture on how to insert it for best performance and highest comfort.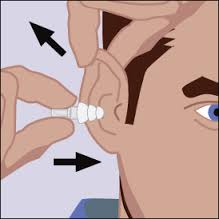 Note that ER-20 is a specialised 'Musician's Earplug'—to get the most use out of it it is worthwhile to read a bit more about it on our website.
Take a look at the other tabs for more information on the ER-20!
We asked Etymotic if they could present their ER-20 earplug in a bit more technical detail.
Gail Gudmunssen, Au.D, of Etymotic Research Inc. was kind enough to write the below section.
Thank you, Gail!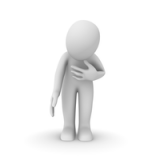 Click to open Gail Gudmunssen's description of the ER20
More data and information on the ER-20: Link

The ER-20 does not last forever
Suggestions for Good Use

The ER-20 should not be washed.
The ER-20 lasts much longer when you store it in the metal canister between use.
Noise usually contains an element of surprise - attach the canister to your key ring so it is within easy reach whenever you need it.
More information can be found here: Qring's ER20_Information_Sheet
Replacing Your ER-20
If you need a new ER-20, some places where you can buy a new item on-line are listed below.
You may find it in a local music store as well as the ER-20 is a 'Musician's Earplug'.